Best Online Singing Lessons
Full Reviews and Free Trials
Get the most out of your singing education!
Singing the right way involves learning how to get the most out of your voice. Control, precision and beauty are key. These are skills that for most of use don't come without some guidance. That's where lessons come in. The following websites offer online instruction in singing. Check out our reviews and find the right one for you!
Top Online Singing Instruction Websites

The Superior Singing Method System – $97
Superior Vocal Performance – $47
Superior Harmony – $29.95
Superior Mix – $7.00
Superior 7 Vocal Exercises – $7.00
Superior Pitch – $7.00
Superior Tone – $7.00
Superior High Notes – $7.00
Superior Vocal Agility
Correcting the Top 5 Singing Mistakes
Superior Vibrato
Developing Your Head Voice
Free Trial: 60 Day risk-free guarantee on select products
Styles Taught: Blues, Fingerstyle, Metal, Hawaiian Slack Key, Bluegrass, Celtic, Classical, Country, Jazz, Surf, Funk, Flamenco, Folk, R&B and Soul, Reggae, Brazilian, Gospel, P
op, and Rock
Good for All Learning Levels? – Yes!
Overview
With Superior Singing Method (SSM) their angle is that to improve your voice you need to learn how to practice right. To do this, you are taught a variety of singing exercises that will help you build up your pitch, vocal ability, strength and resonance. The trainings break everything down, so they are not overwhelming– phew! Lessons cover everything from warming up to breathwork to developing your vibrato.
There are a few different products available to you from one-hundred bucks to just seven dollars. The seven-dollar videos focus on one particular singing technique such as tone or pitch while the higher-end products contain lessons that cover more complicated vocal trainings such as performance and harmony.
Something I thought was interesting was this idea of "mix voice" that is part of SSM's 8-step program. The mix voice concept is all about teaching you exercises that help you cultivate a smooth voice. By smooth I mean that, through the exercises, your voice becomes malleable and you can sing across a wide range, from high to low and with varying your pitch and tone, without ever having your voice crack or get awkward.
In closing, SSM was founded by Aaron Anastasi who has been a singer-songwriter since his youth, has toured internationally and coached a few Grammy Award winners. He has slicked black hair and a super aloof German hipster vibe about him, and it does not seem like smiling comes naturally to him, haha. Nonetheless, he still somehow manages to come off as endearing.
Quick Hits –
Choose from a range of products to help you with your singing.
Learn vocal exercises that strengthen your vocal power.
Increase your range by at least one octave.
Smooth out your vocal kinks and obtain the ultimate "mix voice".
You can also learn more advanced signing techniques.
You can watch videos or listen to pure audio lessons.
Lessons follow a "Plyometric vocal training" approach.
To get a  one-on-one in-home lesson with Mr. Aaron Anastasi is super expensive, so in light of that, buying one of his products is super cheap.
With most products you get a 60-day money back guarantee.
Mash-up of Customer Reviews –
To be honest, there are not a ton of customer reviews out there just yet – it seems like Aaron is newer on the virtual singing lesson scene. However, I did find a few, so here they are. A customer named Jam says the lessons gave her rhythm and made her voice less boring.
A customer named ? (yes, the username is really just a question mark) said the course is practical and comprehensive, and Eleanor suggests we enter a competition called "Best Unknown Singer of 2012"… haha. Thanks Eleanor, but no thanks (unless you have a time machine, then I'm definitely down…).
Flamerthrowa calls it a "flashy online vocal thing," which is definitely not a bad thing. Then a customer named _Goggalor_ is arguing with Flamerthrowa about whose lessons are better, Brett Manning's or Aaron Anastasi's.
Well, what can you take away from these few weird reviews? Two things: take these lessons you're your voice will be less boring, and then what Eleanor said – compete in Best Unknown Singer, but for the current year, lol.
Bottom Line
SSM will not only make your singing voice less boring, it will help you improve your mix voice by optimizing your vocal practice technique. Also, the pricing is very affordable.
Singing Success with Brett Manning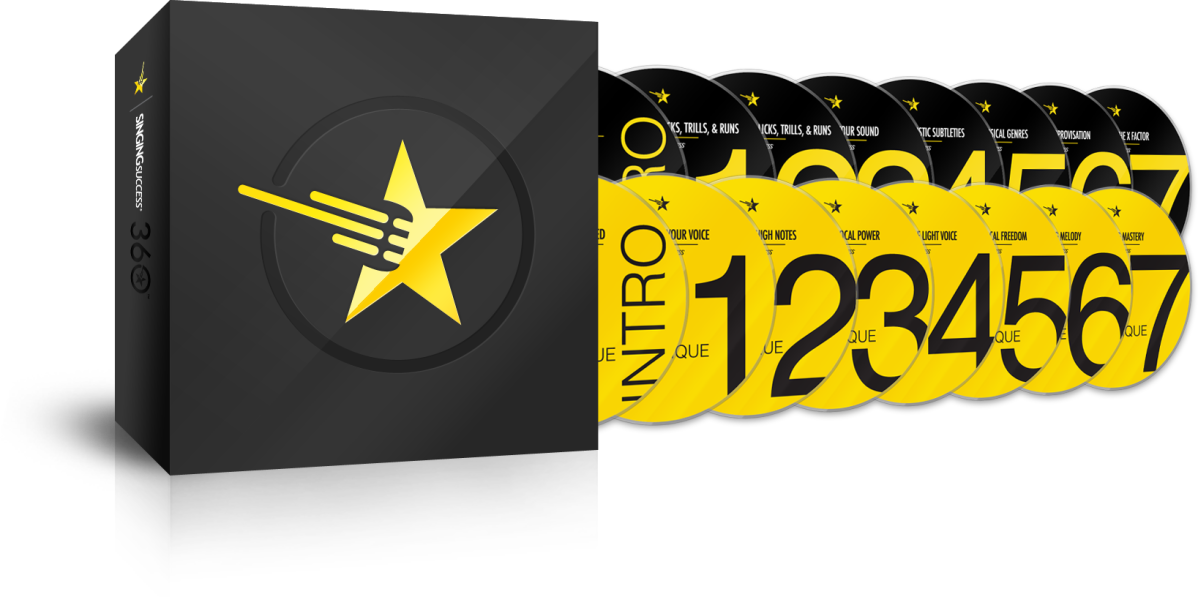 Price:
DVDs/CDs/Downloads
Compact Disc Set – $360
Downloadable Lesson Set – $360
The Mastering Series Mastering Mix DVD set  – $24
Mastering Harmony DVD set – $147
Mastering Vibrato – $77
Singing Success TV
$27 for 1 month
$77 for 3 months
$177 for 1 year
Lesson Packages
Single Lesson – $150
3 Lesson Package (for New Students) – $375
5 Lesson Package – $710
10 Lesson Package – $1350
Free Trial: A few free videos on the site and also a money-back guarantee for the CD set.
Styles Taught: Basic Licks, Trills, Runs, Improvisation
Good for All Learning Levels? – Yes!
Overview
First things first – Singing Success teaches singing through a few different platforms including DVDs, a TV channel subscription, and also lessons. The main thing about this singing lessons site is the methodology. They teach all the aspects necessary for singing in a holistic way – they address the whole voice which means technique, style, artistry, range, and pitch.
The lesson methodology was invented by a guy named Brett Mannning. He says he had a really hard time learning to sing himself, so he crafted these lessons to help people feel proud of their singing voice rather than humiliated. The main goal is to get in charge of your own voice so that you are not surprised like a little boy in the chorus whose voice is changing, haha.
Brett is also kind of famous in a behind-the-scenes kind of way. He has coached celebrities such as Taylor Swift and Miley Cyrus, and he has also coached the singing in a number of Broadway shows, like Les Miserables, and coached on prominent record labels like Universal, Colombia, and Dreamworks. But honestly, I am always more interested in whether the lessons actually work rather than all the press a person has acquired.
That said, one sign that his lessons do work is the fact that people all over the world are taking them. Since his lessons are taken all over the globe, Brett cannot personally teach every single lesson. What he does is train Vocal Coaches in his whole-voice methodology. You can check out profiles for these "elite coaches" on his website, and then you can sign up for in-studio, over-the-phone, or webcam (Skype) lessons with them.
It is possible to contact Brett for a private lesson, but he is probably a pretty busy (and expensive!) guy – one hot commodity, if you ask me. Instead, I think it is a better deal to go for one of his DVD, CD, or downloadable voice training sets. If you do end up going for the CD set, Brett promises to give you your cash back if, after 6 months, you have not categorically improved your singing including increasing your range by one full octave.
Quick Hits –
Voice trainings are holistic and address the whole voice strategically.
Lessons cover technique, style, artistry, range, and pitch.
You can access these lessons through a number of platforms including Instant download, DVD, CD, TV channel, phone, webcam, or in-studio.
You have your choice of a variety of teachers.
You can choose from a number of different voice teachers by browsing their profiles.
CDs come with a money-back guarantee.
Good for all levels of singers.
Covers a wide variety of singing styles.
There's a cool glossary of singing terminology on their website!
If you get the box-set or download any of Brett's lessons, you will be working with the same singing coach as Miley Cyrus and Taylor Swift!
Mash-up of Customer Reviews –
Here's what customers have to say about Brett Manning's Singing Success lessons. A woman named Jaime graded Brett's lessons and gave them an  A+ but admitted, "They're a little pricey…"
Someone named ILoveMusic, an experienced singer, said although the CDs did not help him expand his lower singing registers, he loved how the lessons cover every singing style and found that very helpful.
While 7gibsons said, frankly, "Thanks!", martin gross says he was all about learning "head voice."  Valerie is proud of her daughter who takes the lessons and is progressing, but Rosalind says her Econowave pillow was "not as expected"… I think she is in the wrong forum!
Lastly, The Better Business Bureau (BBB) gives Singing Success an A+ rating which means he treats his customers and employees well.
Bottom Line
Singing Success is accessible in many different formats, and it addresses the whole voice holistically, from the basics of finding your voice to mediating timbre, exploring melody, and discovering mastery.